For love of beauty
Jewellery has always played a special role in human life - and throughout human history. Regardless of the era, culture, fashion or possession, jewellery has always been a highly personalized talisman, and treasure. That's why designing jewellery truly obliges.
Jewellery is a very personal object, bought under the influence of emotions and expressing these emotions. In such small objects, the artist must include a whole range of feelings: love, friendship, loyalty ... and even some of magic. Regardless of trends, yet in harmony with the aesthetics and philosophy of the era.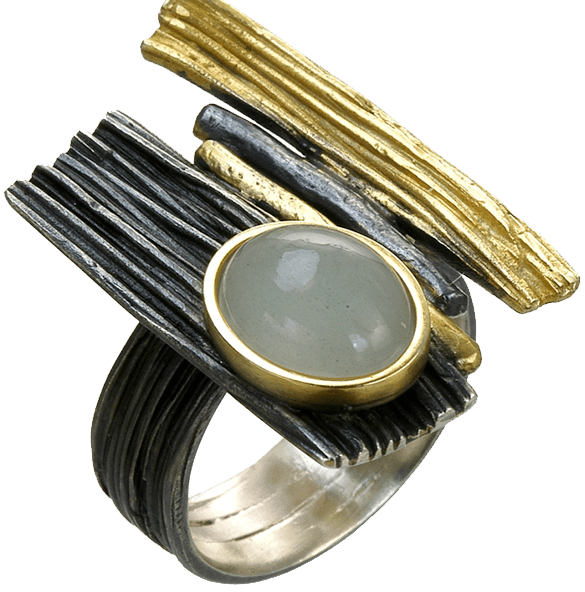 The artists
Rafał and Ewa Szyszko passionately enrich the world of jewellery, bringing out the charm full of unusual lightness from the rough matter of metal and stone,. The original jewellery of the Eva Stone studio is known and appreciated in the global market for many years. Artistic collections with an unique design are dedicated to true connoisseurs of art and lovers of beauty.
Authenticity
The unique line of proprietary Eva Stone jewellery is both the distinctively aesthetic form and unique design. The creation is a very versatile process. Designers closely follow what is happening in art, business and communities, what is shown on the catwalks, what is being read and talked about. They observe life from the perspective of many fields - they do not discover the world but tell about it.